We are a group of small and medium entrepreneurs and professionals from Delhi with the goal of building a network to exchange ideas, contacts and explore synergies in their work.

Some time back we realized that through businesses and entrepreneurs flourish in Delhi and create value, there is no forum for networking and building bridges between these individuals. Often, we all face the same challenges and hurdles and need mentoring that is not readily available and a group can be very useful for shared marketing and consultations.

Our goal is to also make this fun and create an atmosphere where people can intermingle freely and de-stress after a long days work. A number of clubs like these are available to public servants, diplomats and large business tycoons but not for the ones who are presently building up even though we represent a sizeable number of the Delhi population.

Since we take a token membership charge or event fee, we only have serious people who desire to participate for the right reasons and corroborate with our shared vision. Besides, we also scrutinize our applications carefully and ensure that we get a good diversified batch of people for our events. Sometimes our events are indoors with more formal talks and workshops while at other times we also organize picnics and outdoor fun events including the family.



| | | |
| --- | --- | --- |
| Tarun Kalra - President | | Rustam Sengupta - Secretary |
| Tarun runs Design Mantras, a premier design firm in Delhi and is also a visionary entrepreneur who takes serious interest in developing and nurturing small businesses. Design Mantras believes in providing a requirement based customised quality design solution for its customers, on time and within budget. | | Rustam heads Boond (www.boond.net) a social enterprise and is also an independent consultant for strategy and marketing. He has worked and lived abroad for the past ten years and also takes serious interest in small and medium scale enterprises. |


| | | | | |
| --- | --- | --- | --- | --- |
| Ashish Singhal | | Parvesh Dalal | | Nadeem Khan |
| Alok Ahluwalia | | Rakesh Rawat | | Manoj Pandey |
| Amit Malik | | Anil Saklani | | |
Upcoming Events

Participate in India Business Club (IBC) Social Mixers

Register here to take advantage of the opportunity to network and learn of fellow entrepreneurs in Delhi



Premium Membership

Become a part of India Business Club

Join this invitation only club and enjoy exclusive benefits



Latest News

Delhi Social Mixer to be announced soon. Register Now to avail early bird discounts.

Sponsors, Contact Here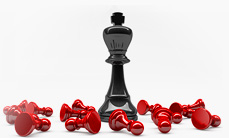 | | |
| --- | --- |
| Like us? Show it? | Follow us on |